ABOUT US...
General
Our Dancing
Our Teaching
Photos
SWING...
Overview
Carolina Shag
WestCoastSwing
Lindy Hop
BEYOND...
"Cool" Stuff
"Hot" Stuff
LONDON...
Explaining It
Where to Dance
Our CLASSES
MORE INFO...
Links
Contact Us


... page updated: February 21, 2001
---
Aboard the "Pacific Princess" (January, 2001)
25-days from Istanbul to Cape Town South Africa via Gibraltar
Talk about the UNITED NATIONS!!
...Mike (Canada) dancing with Lourdes (Mexico),
on a British cruise ship off the coast of South Africa,
with new friends from California, Nevada and Pennsylvania (shown)
plus others from Ohio, Illinois, Washington state and Alberta (not shown)
...to *GREAT* music provided by a band from British Columbia!!!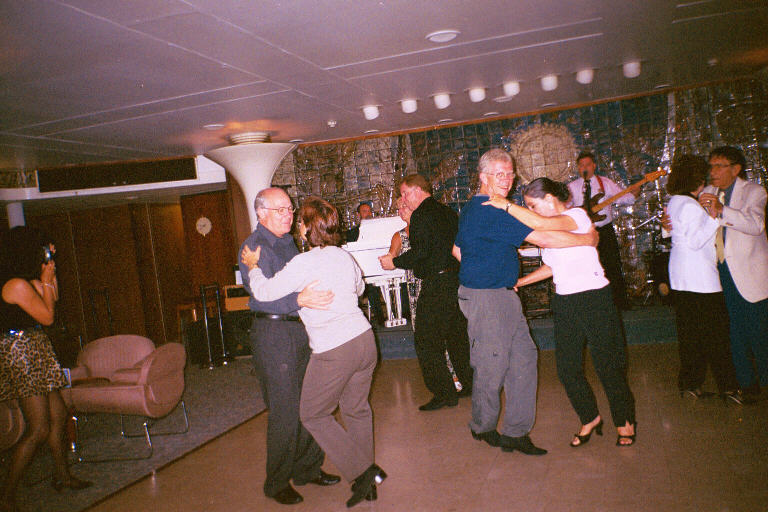 Our new dance friends
... too bad we couldn't get them all together at the same time
THE LAST DANCE CLASS (off South Africa)... were the others busy packing?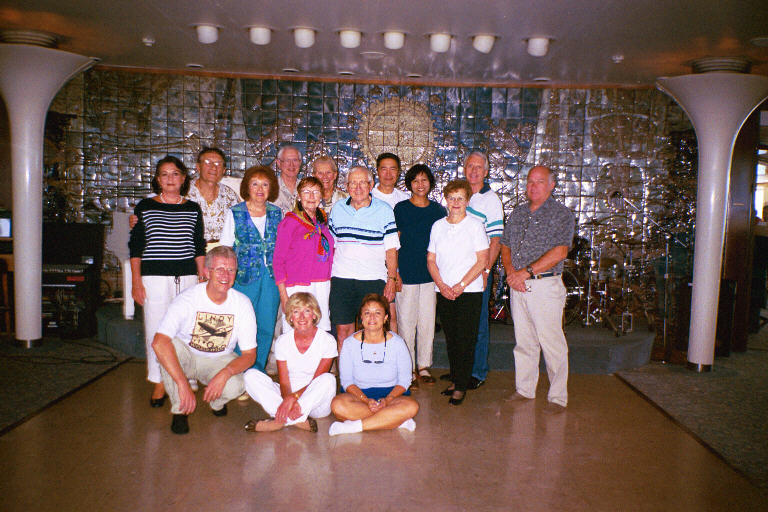 THE LAST EVENING ON BOARD ...here's a few of 'em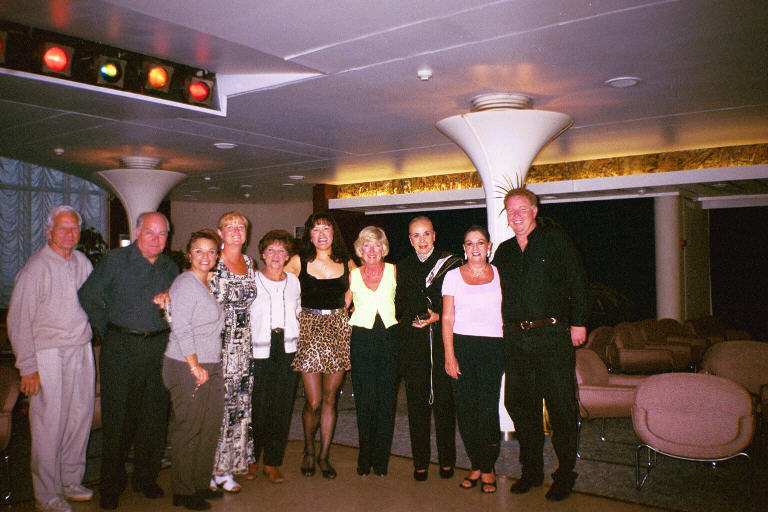 THE LAST EVENING ...another "photo-op" a bit later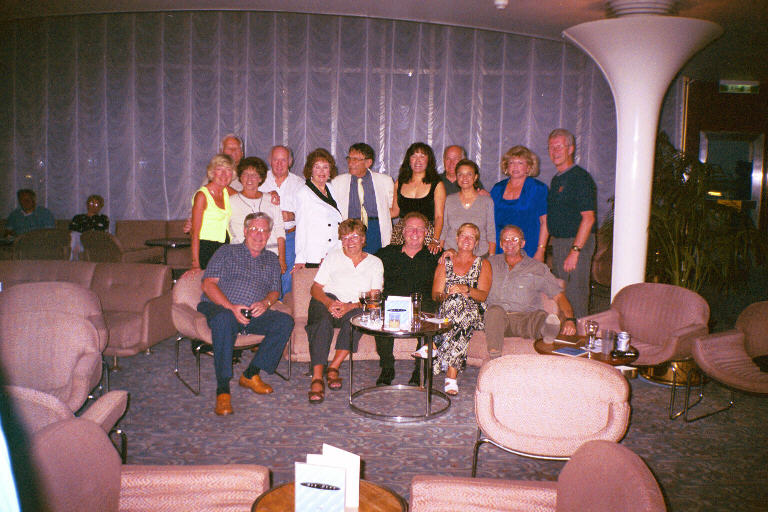 Hit 'Back' to return to the previous page.
---
REMEMBER: Add yourself to our Swing Dance E-mail list for London!!